Les Chefs d'oeuvre de la collection de Justin K. Thannhauser exposés au Guggenheim sont en partie présentés au public, à l'Hôtel de Caumont, à Aix-en-Provence, jusqu'au 29 septembre de la présente année. Manet, Picasso, Degas, Gauguin, Cézanne, Van Gogh, Braque et Matisse. Peintures et sculptures s'y confondent sur le sillon de documents retraçant l'histoire des Thannhauser, à travers des témoignages d'archives révélateurs sur le contexte de cette époque. Émouvant, cette présentation artistique se révèle par sa singularité unique en Europe où les œuvres de grands maîtres de la peinture sont réunis, comme autrefois lors des expositions. Le modernisme est donc à l'honneur, après plus d'un siècle d'évolution artistique au sein de l'art évolutif dans des mouvements revendiquant des courants dont ils s'inspirent systématiquement. on y trouvera également  kandinsky et tant d'autres complice de cette période novatrice dans l'art, fin XIX° première moitié du XX° siècle. Jean Canal, Visite policière au Musée. 24 mai 2019. Aix-en-Provence.
C'est au cours d'une balade romanesque que je me rendis à l'hôtel de Caumont pour y découvrir ce que la culture annonçait en la ville de Aix-en-Provence, à savoir la venue du Modernisme, personnifié par ceux qui lui avaient donné le jour vers le milieu du XI° siècle (1848 exactement). Sa manifestation de l'époque avait porté atteinte aux codes de la peinture qui appliquait scrupuleusement depuis des siècles ses méthodes de mise en oeuvre classique, issues des inspirations de chaque artistes n'osant créer ce que leur pensée leur inspirait ! On le comprendra plus tard avec Picasso qui magnifie les incurvations des lignes et plus en amont avec le pointillisme de Seurat qui s'autorise la transposition visuelle de la perspective. Ce n'est point le sujet qui préoccupe l'auteur, ni le fond, mais l'espace à combler de sorte à lui restituer son réalisme. En partant d'aucuns principes, donnant libre cours à une liberté technique, la peinture connaîtra une forme d'épistémologie de l'art, semblant être définitivement libérée des contraintes académiques qui planent toujours sur la morale artistique ! L'exposition de l'Hôtel de Caumont aspire à nous faire rencontrer l'art dans toute sa splendeur créatrice. En s'y rapprochant ainsi, nous communions avec les peintres dont l'essence inspiratrice convoque en nous le désir de préserver une culture fragile pour l'humanité, préservant ainsi la démarche de la famille Thannhauser à laquelle l'hommage est rendu par cette représentation grandiose d'éloquence artistique. Jean Canal. 25 mai 2019. Photo Jean Canal.24 mai 2019.
Tenue convenable préférée
"On" nous propose Man Ray à l'écoute, sur notre radio de prédilection écoutée par Jean Canal, depuis 34 ans ! -Ouf ! Aucune lassitude ? Aucune critique sur les changements constants des programmes et la fin d'émissions emblématiques qui, il est vrai, finissaient par 's'enraciner'. Cependant, un grand regret et à la fois hommage à ceux-ci :  Jacques Duchateau, le fondateur de l'émission "Le Panorama". Lise Andriès. David Bénichou. Jacques Bens. Carmen Bernand. Paul Braffort. Michel Bydlowski. Pascale Casanova. Antoine Cassan. Jean-François Chiappe. Claire Clouzot. Roger Dadoun. Michel Field. Enrico Fulchignoni. Christian Giudicelli. Gilles Gourdon. Jean Goulemot. Guy Konopnicki. Serge Koster. Gilbert Lascault. Caroline Marot. Jean-Maurice de Montremy. Pascal Ory (de 1975 à la fin de l'émission). Marcelin Pleynet. Isabelle Rabineau. Lionel Richard. Jean-Pierre Salgas. Véronique Schiltz. Joël Schmidt. Leïla Sebbar. Antoine Sfeir. Antoine Spire. Anahide Ter Minassian. Claude-Marie Trémois. Francesca Isidorie. et tant d'autres du Panorama... Nadine Vasseur, productrice et animatrice de l'émission (1982-1997). Max Zins. Olivier Germain Thomas et Claude Merat. Heureusement il y a "Les Nuits de France Culture" avec Philippe Garbit !  Salut ! La culture vous situe dans un espace intemporel de la société et vous incite aux voyages, sans incidence de parcours.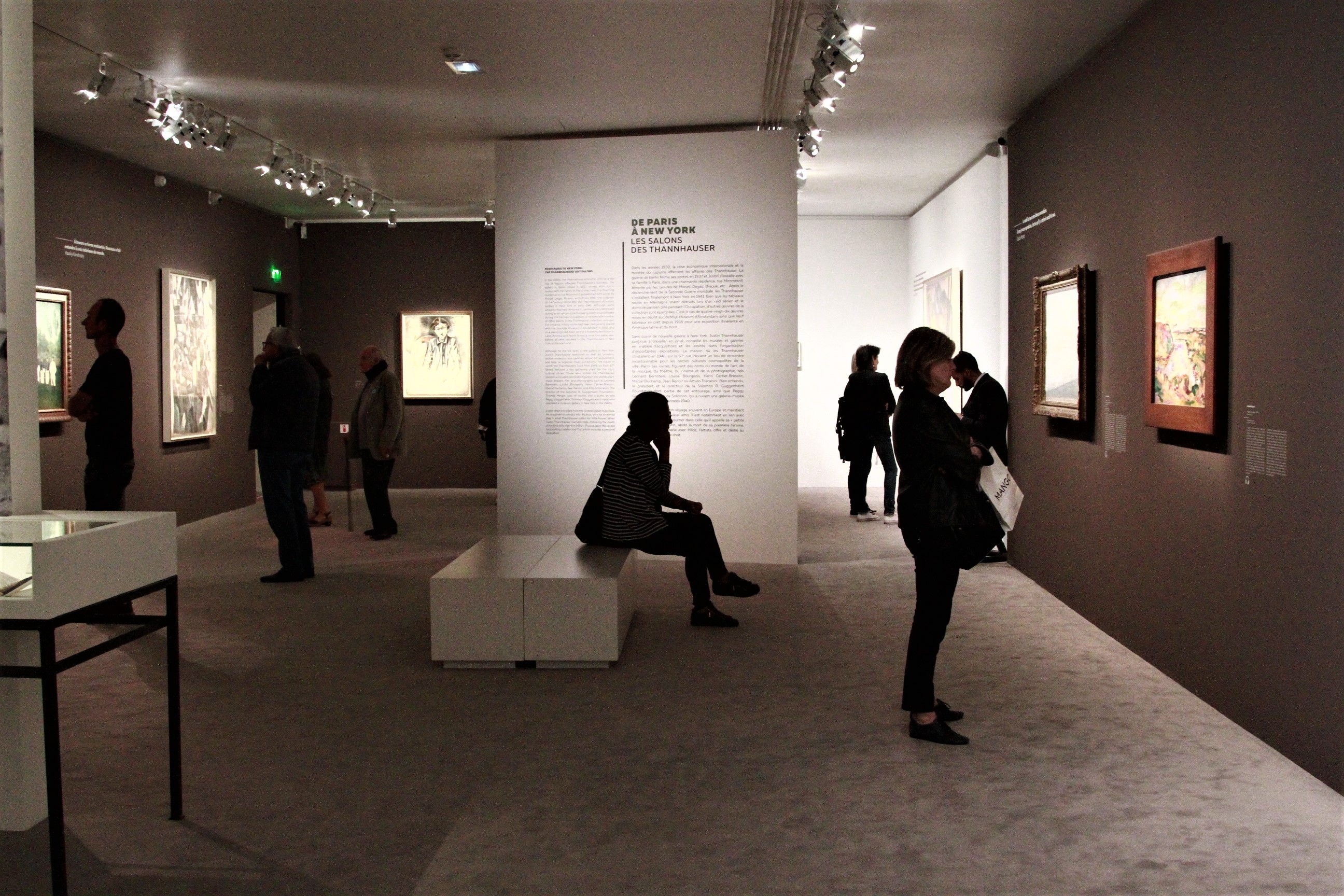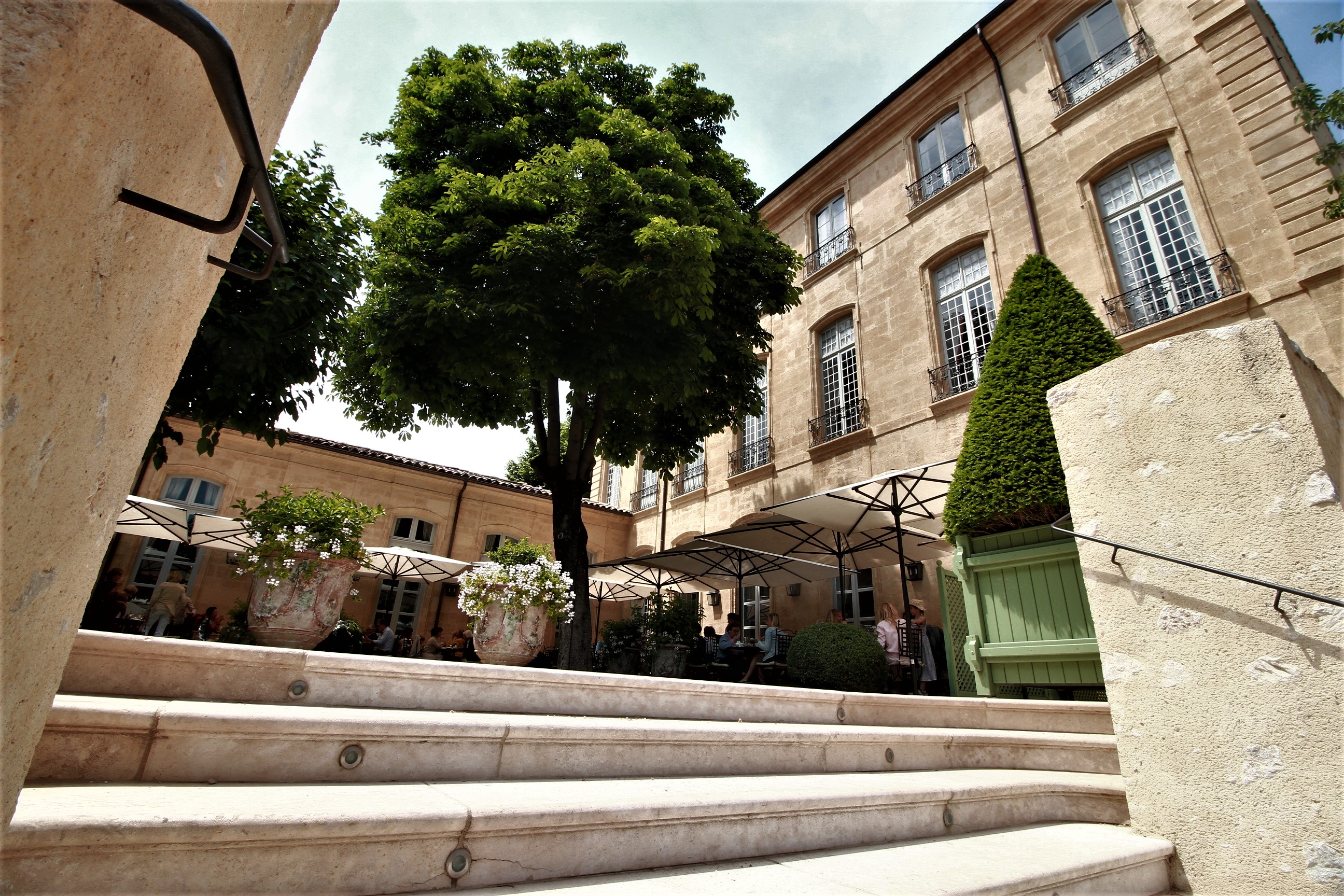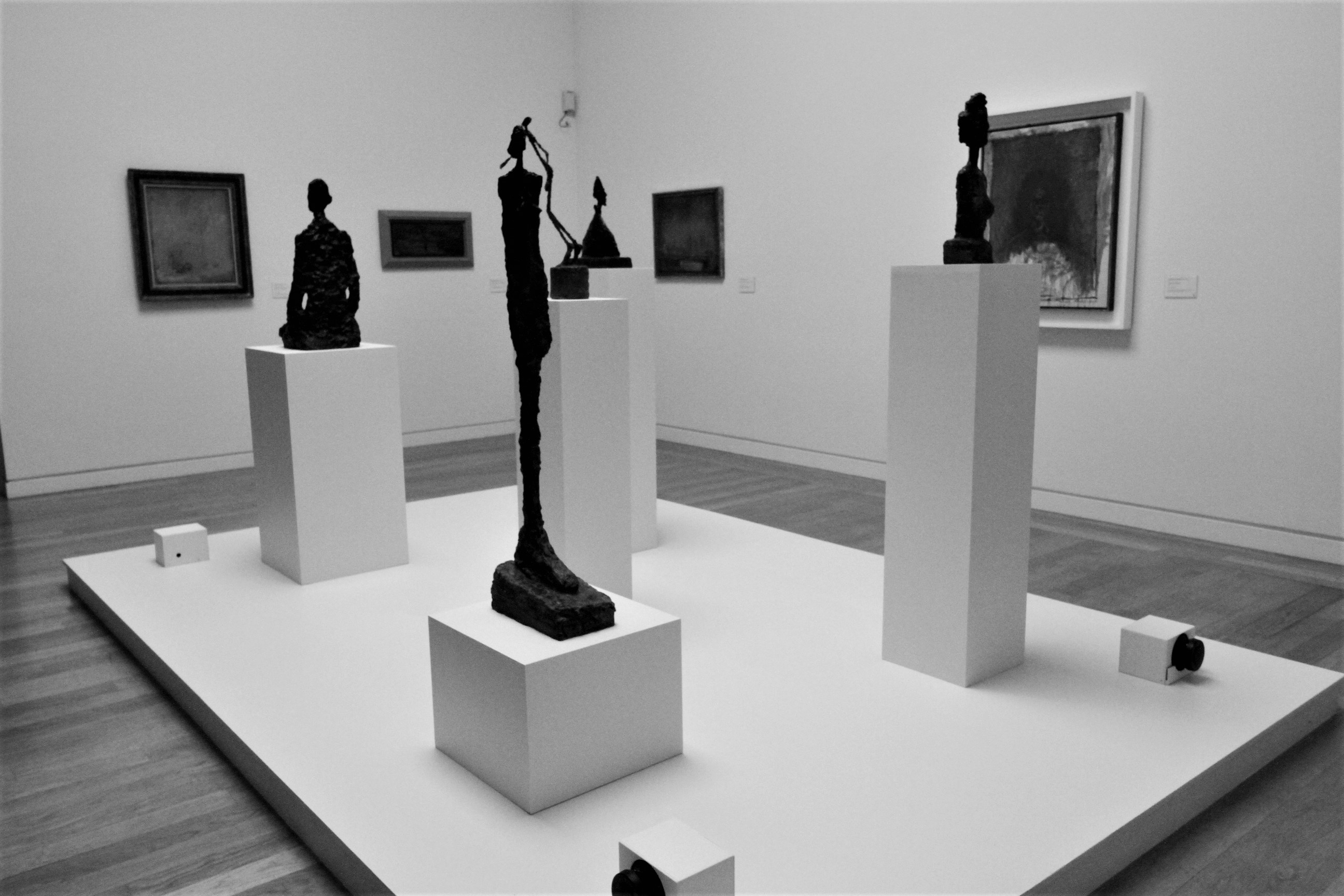 Dernière photo Giacometti, musée Granet. Reportage photographique, Jean Canal. Copyright 2019.
Le Modernisme comme référent à l'art pictural du XX° siècle, renouvelé au XXI° par les expositions qui lui sont consacrées. Le pointillisme apparaît avec Seurat, présent à l'Hôtel de Camont, cette année 2019. L'affluence ne manque point au rendez-vous des amoureux et passionnés de l'art, venus de tous les coins d'Europe. Une passion effectivement qui sacrifie au reste de l'existence, particulièrement chez les collectionneurs, comme ce fut le cas avec ces philanthropes et mécènes. Une telle collection, réunissant sous le même toit, les Chefs d'œuvre de la collection de Justin K. Thannhauser exposés au Guggenheim sont en partie présentés au public, à l'Hôtel de Caumont, à Aix-en-Provence, jusqu'au 29 septembre de la présente année. Manet, Picasso, Degas, Gauguin, Cézanne, Van Gogh, Braque et Matisse. Peintures et sculptures s'y confondent sur le sillon de documents retraçant l'histoire des Thannhauser, à travers des témoignages d'archives révélateurs sur le contexte de cette époque. Émouvant, cette présentation artistique se révèle par sa singularité en Europe où les œuvres de grands maîtres de la peinture sont réunis, comme autrefois lors des expositions particulières. Le modernisme est donc à l'honneur, après plus d'un siècle d'évolution artistique au sein de l'art traditionnelle en mutation constante, dans des mouvements revendiquant des courants dont ils s'inspirent systématiquement. On y trouvera également  kandinsky et tant d'autres complices de cette période novatrice dans l'art, fin XIX° première moitié du XX° siècle. Jean Canal, Visite en solitaire au Musée. 24 mai 2019.
ALLEZ ! ALLONS AU

CINÉMA
Urbanisation au rythme accélérée du port de la Ciotat, considéré comme pôle principal des rencontres estivales. Toute l'année, l'endroit est fréquenté par ses habitants et touristes de passage. Les Calanques voisines font de cette baie une destination de choix de la part de ceux qui aspirent à vivre autre chose. Ancienne ville ouvrière. Tarifs de restauration abordables et disponibles à toutes les bourses. Un lieu où il fait bon vivre. Sécurité garantie avec une police municipale omniprésente à laquelle vous ne réchappez pas moyennant les vidéos de surveillance...qui ne semblent toujours pas percevoir les méthodes employés par les jeunes délinquants à l'affût sur les promenades des plages, en cette saison. Un jeune à bicyclette parcourt les lieux, oreillette en permanence en contact afin de prévenir ses complices des possibilités d'intervention rapide du groupe qui agira sur des victimes potentielles. Le pire est que la police en faction ne perçoit pas ce dispositif, rôdé autant que celui de la sécurité. De futures villégiatures réservées aux privilégiés sont en attente de construction. La réhabilitation des anciens quartiers du vieux la Ciotat fait l'objet de rénovations et l'aménagement du centre historique ajoute à cette ville portuaire autrefois communiste, comme le fut la Seyne sur Mer, sa voisine. Que deviendront les quartiers populaires, une fois que les logements seront remis à neuf ?! Pas une ville qui ne connaît une modification de ses infrastructures. Toulouse, Marseille, Bordeaux sont les dernières à avoir connu des changements radicaux de leur urbanisme. La gentrification ne produit -elle pas un phénomène d'exclusion de populations se repliant sur elles-mêmes, créant ainsi des ghettos où la culture du crime est le fondement de l'éducation ?! Jean Canal. 31 mai/1er juin 2019.
"LE JEUNE AHMED"

des frères Dardenne Critique Avec « Le jeune Ahmed » (1h 24mn suffisent amplement à nous expliquer le pourquoi du comment de la chose nommée), les frères Lardenne peignent une fresque sociale dont le thème exige de l'adresse en ses descriptions sociologiques.  Jean Canal. 23 mai 2019. Lire la suite.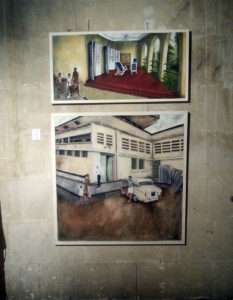 Ils sont quatorze à représenter cette association d'artistes qui exposent effectivement en Arles. Après une brève discussion avec sa fondatrice, Catherine Arniac et Danielle Gerlier* artiste exposant ses œuvres en la chapelle de la Charité, le sens de cette novation culturelle apparu clairement défini. Rien ne vaut une espèce de collectif pour soutenir l'art dans sa diversité, et lui donner libre cours dans sa complexité exhaustive, comme c'est le cas dans cette exposition. Photos, travaux plasticiens, sculptures, peintures et d'autres schèmes composites se retrouvent réunis en un lieu unique, frappé par l'historicité religieuse de l'endroit sacralisé par la présence des œuvres qui débordent parfois sur des formes phalliques... Il ressort toujours quelque chose de pertinent dans une oeuvre quelle que soit sa classification esthétique ; puisque l'art ne sait se distinguer que par son esthétisme qu'il soit valorisant ou bien diffament en son genre, au pis provocant ! Ici, l'effort est mis sur la création novatrice de thèmes nouveaux, fraîchement émoulus d'inspirations modernisées par le phénomène de la création dominante. Nous sommes en pleine contemporanéité, sans pénétrer l'art contemporain de manière intrinsèque, cependant. A voir et revoir. Jean canal. 3 mai 2019. Lire la suite.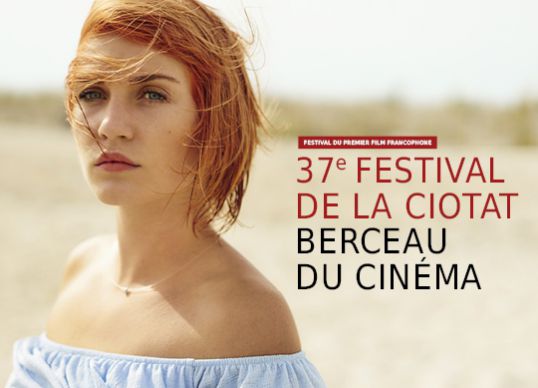 Avec cette affiche officielle du festival, restons sur un bon souvenir de la ville et des rencontres… Nous vous conseillons d'honorer, chaque année, ce rendez-vous fixé aux mêmes dates. De façon à pérenniser l'événement et le valoriser par l'identité qu'il revendique. Il est des événements qui méritent le détour.

SEROTONINE de Michel Houellebecq. 350 pages en tout, enfermées dans une couverture crème légère aux éditions Flammarion. Prix 22 euros. 
Une critique sur le fond de l'histoire plus que sur la mise en forme du récit au cours duquel, en tout a priori, on ne s'ennuie nullement. L'œuvre est d'ores et déjà classée parmi les romans incontournables de la lecture annuelle. Dès les premières pages, me revinrent à l'esprit, les nouvelles d'Emmanuel Bove qui obtint le prix Figuière, en 1928 pour « La Coalition. *» -Le prix Goncourt n'était pas autant important qu'aujourd'hui, à l'époque. Indéniablement, j'y ai retrouvé du Bove qui eût été ravi que l'on ait pérennisé son style, sauvant ainsi sa mémoire à tout jamais. * Paul Léautaud avait sévèrement critiqué cette oeuvre dont le style dépassait l'entendement de tout ce qu'avait lu, ce plus grand critique du Mercure de France.
Les impressions de lecture diffèrent selon les critiques littéraires et, à défaut, journalistiques, en référence aux études acquises. L'école du journalisme formate les étudiants en une méthode caricaturant les articles qui sont carrés et rédigés en un français compréhensible de tous !  Page 9. Après avoir fourni la description de la Sérotonine, en une phrase, libellée en préambule, commence la présentation de celui qui nous intéresse, étant donné qu'il va conduire l'histoire jusqu'à la fin présumée. L'exigence au café Malongo, précisée, le matin tôt, par l'auteur, atteste d'un mauvais choix très limité et indique d'ores et déjà que nous avons à faire à un manque de culture dans la caféine, puisque il existe des cafés qui par leur arôme, leur consistance et pureté du produit cultivé en mode biologique sur les hauts plateaux d'Éthiopie, revêtent des saveurs déclinant tous les goûts affinés pour des palais sensibles et délicats (ce qui n'est pas le cas de l'auteur qui, sous traitement de neuroleptiques, amenuise son développement sensitif). On est en droit de se demander, d'ailleurs, si l'auteur ne fut pas sollicité par la Maison Malongo pour promouvoir son produit devenu, effectivement, Michel, très populaire. Sur la même page on découvrira l'aversion pour l'homosexualité à laquelle l'auteur risquerait d'être confondu, par mégarde ou simple méchanceté, dans sa vie privée (on ne sait trop jamais quand est-ce qu'on devient pédéraste, effectivement -vaut mieux prévenir que guérir), en cogitant sur son prénom qu'il trouve féminisé par ses racines. La dernière phrase de la page 12, précédé par le mot « l'impuissance » à la fin du dernier alinéa, tend à rassurer que l'auteur bénéficie toujours d'érections... C'est à la page 13 que le récit confirme ce qui vient d'être subrepticement décrit, en faisant allusion à l'art de la renaissance italienne, comparé à une « pédale botticellienne .» Et c'est à partir de la page 13 que « L'histoire commence » vraiment avec la description fine et littéraire des personnages qui prennent place dans l'imaginaire de Michel Houellebecq que nous partageons sans disconvenir ; n'est-ce-pas ?! A suivre, bien sûr, de façon irrégulière à dessein de vous inviter à vous procurer ce chef-d'œuvre sans pareil. Jean Canal. 25 janvier 2019. Présence sporadique des testicules de l'auteur sous les aspects métaphoriques de l'allusion qui en est faite avec le personnage du livre : Michel Houellebecq bande toujours ! 4 février 2019. Jusqu'à la page 180, il est question de sexualité pornographique des femmes.
Suite de la critique. 18 février 2019. 
Une erreur sur un sujet pertinent relatif à la musique est commise au cours de ses 180 pages dont je n'ai pas cru bon noter la page précise pour m'y référer afin d'en citer expressément le passage* et vous inviter à en faire l'analyse, itou, misant sur les performances de ma mémoire que je surestime excessivement (vous la retrouverez facilement). Il est fait allusion par le personnage principal du livre qui n'est autre que Michel Houellebecq, bien sûr (on songe à Hitchcock qui figure dans tous ses films, du moins les parlants, de crainte que la postérité l'oublie, sans doute -Tarentino fait "ça" également. Dans Djengo, il explose à la dynamite...). Une allusion faite donc au Groupe Pink Floyd et notamment à un de leurs albums qu'il nomme la vache, alors qu'il s'agit de "Umaguma", le plus psychédélique de tous, après le départ de Syd barret, of course. Atom Heart Mother est celui qu'illustre une vache en couverture. Plutôt que se regarder le sexe, espérant une forte poussée de ses testicules, réserve de testostérone, l'auteur devrait plutôt se faire "tailler une plume" afin d'affiner sa verve... L'écriture demeure, néanmoins, un chef-d'oeuvre annoncé unanimement par la presse. On s'incline devant cette peinture scripturaire de notre contemporanéité, réalisée par un auteur décrié à juste titre, puisque la talent qui est omniprésent chez lui a invité le génie à le rejoindre pour cette décomposition sociologique. Jean canal, of course. A suivre.... avec Houellebecq. *Page 144 exactement : extrait :"...il ressortit Umaguma. Le disque à la Vache."
Jean Canal a fini par se lasser de la lecture du dernier Houellebecq, étant plus à la recherche d'ouvrages didactiques dont il avait déjà parcouru l'essentiel de ses réserves intellectuelles ; ce qui explique cette fin inopinée qui traduit l'esprit du livre... Salut ! Et longue vie à la littérature...
Suite Houellebecq. La citation du passage suivant est soumise à la censure pour les adolescentes auxquelles une interdiction est posée afin d'éviter des poursuites maternelles ! Page 188, deuxième paragraphe "De même, probablement essayais-je, [...], d'organiser un mini-cérémonial d'adieux autour de ma libido, ou pour parler plus concrètement autour de ma bite, [...]; je souhaitais revoir toutes les femmes qui l'avaient honorée, qui l'avaient aimée à leur manière."  Le récit se ponctue, effectivement, d'allusions faites au sexe de l'auteur comme un besoin de rappeler son existence, sous entendant une activité remplie de cet organe auquel l'auteur attribue des vertus exceptionnelle, dans un moment de pensée dédiée aux activités passés de ses copulations multiples. Au fur et à mesure que nous parcourons ce récit, un ris soutient notre lecture, illustrant l'ironie en filigrane qui enrichit et édulcore cette histoire, de sorte à ne point la jeter dans l'opprobre de Sade où le cloaque de la littérature porno ; paradoxalement, aucune offense n'est faite aux femmes et la sexualité évoquée dérive vers son apogée pornographique, traduisant un oxymore qui concrétise l'aboutissement de l'extase par laquelle passe cette forme asexuée de l'amour... Encore une fois Houellebecq maîtrise son sujet, d'autant plus quand il s'agit de se mettre en scène. 20 février 2019.
---
Je vous écris de là-bas. La culture comme forme d'expression intellectuelle ; c'est-à-dire la manifestation d'un ressenti auquel chacun donne valeur sensorielle, sentimentale, émotionnelle et/ou historique. Soit le résultat de la création en forme ostentatoire afin de transmettre une part inextricable de l'entité individuelle de chaque acteur de cette créativité. Et le domaine culturel s'est démultiplié dans les genres de sorte à intégrer le paysage social comme référence humaine. La culture devient omniprésente. Elle occupe l'économie en recourant aux mécènes qui participent à son évolution, son expansion et sa reconnaissance au cœur des villes, notamment. Les musées s'exportent ainsi que les expositions qui se doivent d'être montrées, hors des frontières occidentales. C'est en soi un succès pour la culture qui entre dans le temple de l'art ! Jean Canal. 26/08/2018.
Rentrée Littéraire 2018 : 567 romans. Les choix de Jean Canal.
-"De l'Intelligence" Hippolyte Taine ; -"Discours sur l'ensemble du positivisme" Auguste Comte ; -La Cité antique" Fustel de Coulanges -; Proust contre Sainte-Beuve ; -"Portraits littéraires" (1844 et 1876-78), 3 volumes, Sainte Beuve. Si vous avez des tendances névrotiques provoquées par le refus de votre condition féminine, refoulée par des mimétismes contemporains, écoutez l'émission de France culture, ci-dessous. Courage ! C'est la seconde partie qu'il faut écouter et réécouter. Lire la critique de la rentrée.
Rencontre de Pétrarque à Montpellier
Le rendez-vous culturel incontournable de l'été. France Culture fait son show public dans la cour du Rectorat de la ville. Entrée libre, après une longue file d'attente. Cette année encore nous avons dérogé à cette rencontre, à grand regret. L'an prochain nous jurons, mais un peu tard, que nous y serons. Jean Canal. 17 juillet 2018.
Montpellier ouvre son espace à la 33° Comédie du livre représentée par de nombreuses Maisons d'Edition qui siègent durant trois jours sur l'Esplanade Charles de Gaulle. Débuté le 25 mai avec de prestigieux noms à l'affiche, comme le prix Goncourt 2018. Au hasard d'une rencontre, notre dévolu fut jeté sur sur Les Fivettes Eleonora Mazzoni mai 2018 qui a traité un sujet peu commun dans la littérature fictionnelle et dont les retentissements firent écho positivement en Italie : Les Fivettes de Eleonora Mazzoni, édité chez la maison d'édition "chèvre feuille étoilé." Traduction réalisée par Paola Casadei. Vendu à 15 000 exemplaires, ce roman a été porté au théâtre en Italie et en Allemagne avec un succès couronnant le talent de l'autrice. La fécondation "in vitro" en est le thème dispersé dans la vie privée des femmes désireuses tardivement d'avoir un enfant. Ce désir légitime des femmes qui aspirent à être mères, à un âge où la maturité en délimite les possibilités, présente des complications auxquelles toutes les femmes peuvent être confrontées génétiquement, dans une société fonctionnant sur des critères stéréotypés qui peuvent attenter à cette condition féminine .
En période faste à la reconnaissance identitaire de la femme qui subit encore des abus en tout genre, s'ajoute une plaie naturelle à sa condition sociale, celle d'enfanter à contre courant des faveurs de l'existence. Un ouvrage qui vient rejoindre tous les écrits jusqu'ici rédigés pour révéler les souffrances internes et intimes des femmes dont les "fivettes" sont à part entière la finalité inattendue du genre féminin. Jean Canal. 26 mai 2018.
                                         Hommage à Francesca Isidori productrice à France Culture
150 vidéos : 10 années de filmage. 14.2 K
Enfin, la Littérature revient dans les librairies. De plus en plus absente des Maisons d'Edition, la Littérature apparaît dans une des Maisons d'Édition de province : Acte Sud ! Arles connaît un changement profond de sa culture avec le projet pharaonique LUMA. Si vous écrivez, si vous lisez et si vous vous persuadez que vous en êtes un, une, vous n'apprécierez pas la critique de la journaliste littéraire de l'Obs qui révèle ce que les gens de Lettres connaissent déjà, la falsification de la littérature au profit de l'économie ! les prix littéraires ont rarement été à la hauteur de la valeur de l'écriture...que ces auteurs défendent. Personne n'osa le dire : le prix Goncourt de 2016 est issu de copinage... Il fut ainsi souvent, selon la tendance des Editeurs. Ce qui est rassurant, c'est la Postérité qui, elle, n'a pas de prix : trop onéreuse pour se l'offrir ! C'est l'histoire qui donne à l'auteur ses Lettres de noblesse ! La contemporanéité produit de la matière à consommer, éphémère, tentant d'effacer de ses registres historiques, tout ce que la Culture a créé de merveilleux. Le mercantilisme est entré dans les mœurs des sociétés ultra modernisées !  C'est l'esprit de la création qui a disparu : on copie au cinéma et on réécrit ce qui le fut déjà fait par de grands auteurs (Truisme ne fut pas la "Métamorphose" de Kafka ?). La société a besoin d'idiots utiles, que ce soit en politique, et/ou dans la presse. Félicitations sincères à cette journaliste de l'Obs qui a le courage de son analyse judicieuse, tout en sachant que les représailles sont comme une épée de Damoclès pour ceux et celle qui versent dans la Vérité. Jean Canal. 3 novembre 2017.
L'eau, sur les rives du fleuve, s'épand au-delà de ses limites naturelles, provoquant l'inondation des quelques bois qui commencent en ce point étendu.

Que reste-t-il de l'amour courtois ? Le roman de chevalerie ayant définitivement disparu de l'écriture contemporaine et pour cause la littérature s'est dirigée vers des thèmes plus inscrits dans une demande de contemporanéité exigeante en psychodrames sociétaux qui relatent des faits divers convertis aux histoires romanesques virtuelles, il a connu une transfiguration avec Harry Poter qui l'a définitivement dénaturé !

Le fol amour empreint de parcours aventureux ne guette plus à la fenêtre l'arrivée du prince chevauchant à travers les campagnes, après avoir guerroyé contre les manants. Chrétien de Troyes, un juif converti au christianisme, laisse à la littérature médiévale une œuvre ample constituée de récits historiques inspirés par les légendes orales racontées jusqu'au XII° siècle. La part de l'Iliade et l'Odyssée n'est pas étrangère à l'œuvre arthurienne dont la plupart des écrits médiévaux s'inspireront en cette écriture qui conjugue l'antiquité au mode médiéval.

Lancelot en est la figure emblématique qui à la fois séduit la reine Guenièvre et également combat avec succès les ennemis du roi Arthur son époux. L'infidélité déjà marque une rupture non pas avec l'amour, mais avec le serment de fidélité sous entendu dans l'acte de mariage; fût-il royal! Quant à la quête du Graal, plat puis ciboire où le sang du Christ eût reposé, il n'y eut que de rares vestiges pour en attester son existence ; seule la littérature lui donnera les apparences de la vérité christique encensée pour des causes religieuses évanouies depuis.

Il est cependant important de croire aux mythes et légendes afin de s'évader d'une réalité ultramoderne qui n'a cesse de falsifier le quotidien en créant un monde artificiel, loin de l'imagination poétique. La littérature continue à créer souvent sur des faits réels et la plupart du temps en prenant à témoin sa propre vie !             

Jean Canal. 11 octobre 2017.
L'Intellectuel des Algériens : la référence de la pensée.
On ne sait plus exactement ce que l'on appelle culture et qu'elle en est encore sa valeur intrinsèque, si l'on se réfère à ses propres fondements qui puisaient leurs sources dans l'antiquité gréco latine avec les humanités en prime comme règle organisant le savoir et la connaissance, tout imprégnée des vers d'Homère et de ceux de Virgile, comme référent à la culture littéraire de l'humanité connue comme telle ! Ouf ! La culture aujourd'hui devient relative à l'esprit que l'on cultive en groupe ou bien isolément du reste de la masse majoritairement représentante de cultures populaires admises dans les salons spécifiques à l'audiovisuel ; France culture n'a pas réchappé à cet amalgame. Tout est culture ! Le sport y compris, englobant un mimétisme devenant culturel. En bref ! La Culture classique n'est plus une référence dans l'éducation qui tronquée de ses humanités adapte son programme familial à la conjoncture économique (encore !?) développant un pragmatisme social relativisant cette culture qui doit raisonner dans l'échos que autrui en fera.  Jean Canal. 6 octobre 2017.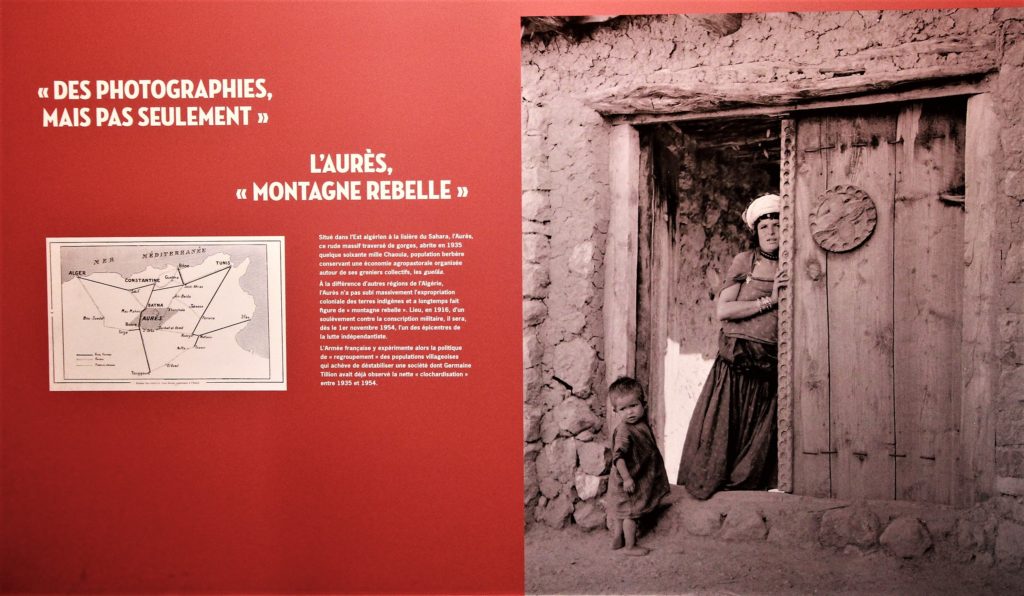 Le dossier sur Germaine Tillion une fois achevé, sera archivé dans la rubrique "Culture" du site.
L'introduction de la conférence de l'historienne, Maguelone Nouvel-Kirschleger, vous est donnée sous forme de fragments aux archives audiovisuelles mises en lumière à cette occasion.   Jean Canal. 8 mars 2018.
HUIT MARS : UNE JOURNÉE POUR LES FEMMES C'est à Montpellier que la journée de la femme revêt une importance toute particulière cette année. La médiathèque Emile Zola présente, en effet, une exposition "d'archives de femmes." Des documents (photos, dessins, articles de presse, manuscrits, courriers, etc.) témoignent du parcours de certaines femmes ayant eu un rôle important dans la région. Ainsi, l'on découvre que Éléonore Roosevelt fut en mission secrète à Montpellier en 1946. L'épouse du Président des Etats-Unis préparait l'opération "Exodus" qui consistait à acheminer 4520 réfugiés juifs en Palestine. L'opération qui connut des déboires avec les britanniques sera l'occasion pour l'ONU de statuer sur la fondation de l'état d'Israël. Maintenue jusqu'au 30 mars, cette exposition vous plongera dans l'histoire de femmes qui prirent une part très active dans l'évolution sociale. Vous y apprendrez également que le premier Lycée de jeune-fille fut ouvert à Montpellier, ville savante par son académie fondée en 1706, en 1880. Dans le cadre de cette journée, à voir absolument jusqu'au 15 avril, Aurès, 1935 -Photographies de Thérèse Rivière et Germaine Tillion."Au Pavillon populaire, Esplanade Charles de Gaulle.
Le spirituel : soit une essence immatérielle qui ne transparaît pas dans l'apparence que le monde est en train de se donner pour complaire à lui-même. Plus nous nous écartons du spirituel, en considérant qu'il risque d'avoir une emprise néfaste sur l'individu, moins nous nous rapprochons de la vérité. L'évidence est telle qu'elle en devient imperceptible pour le profane ! Le spirituel lui confère toute sa valeur quand le monde recouvrant ses propres valeurs, correspond aux origines de l'humanité pensante. Et Dieu dans tout ça ? Dieu est immatériel lui-même et donc spirituel. Il se manifesta par sa création...laissée comme héritage en signe de patrimoine. Gardons de son passage la beauté du monde tel qu'il fut conçu ; c'est-à-dire réglé pour un équilibre dans toute chose avec l'application de deux notions qui le maintiennent en harmonie : amour et vérité. Aujourd'hui, cet équilibre est rompu ! Salut et à bientôt. Jean Canal. Revu et corrigé le 20 septembre 2017.
Le Marathon des Mots fut une expérience décevante en ce sens qu'il n'a rien apporté d'enrichissant aux lecteurs assidus que nous sommes, à la Rédaction de presselibre.fr et, de façon globale, à nos lecteurs. Cependant, il fallait y aller pour pouvoir émettre une critique fût-ce-t-elle modérée dans son exégèse. La plupart des personnes bousculées dans les files d'attentes interminables pour assiter à cet événement culturel dédié à Toulouse, ces personnes sont issues des classes moyennes et bourgeoises dont certaines constituent le corps enseignant venant prendre le pouls de la littérature, malmenée depuis quarante ans. De culture, il n'y eut que celle que nous possédons déjà, en l'ayant parfaite chez soi, révisée pour les circonstances, au demeurant fabriquée à la mesure du savoir qui intéresse chacun d'entre nous, particulièrement. Les Lettres admises dans le corpus des Sciences Humaines ne coïncident que très rarement avec les Sciences Sociales qui se consacrent plutôt à un esprit cartésien -ce qui n'empêche point à une scientifique de bouquiner...et d'être fort cultivé ; bien sûr. Les "gens" venus donc ici, étaient motivés par le spectacle qui présentait des acteurs de la société culturelle, connus par leur notoriété publique donnant ainsi référence à la lecture qu'il faisaient des auteurs choisis par les Maisons d'Edition qui en assuraient une participation engagée. Et c'est là que revient le problème de la lecture d'un auteur, de l'interprétation de son texte et de sa pensée (traduire, c'est trahir). Qui peut trouver le ton de la lecture des poèmes d'Arthur Rimbaud, si ce n'est une interprétation académique relevée par Louis Jouvet (Entrée des Artistes). Tout le problème de la littérature est là, posé sur le pupitre comme un devoir à exécuter et dont il faudra résoudre l'énigmatique écriture. Certes, tout est une question de ressenti, d'appréhension, de feeling ; mais au niveau strictement individuel, personnel et caractéristique à son vécu.  Jean canal.
GENJO SELWA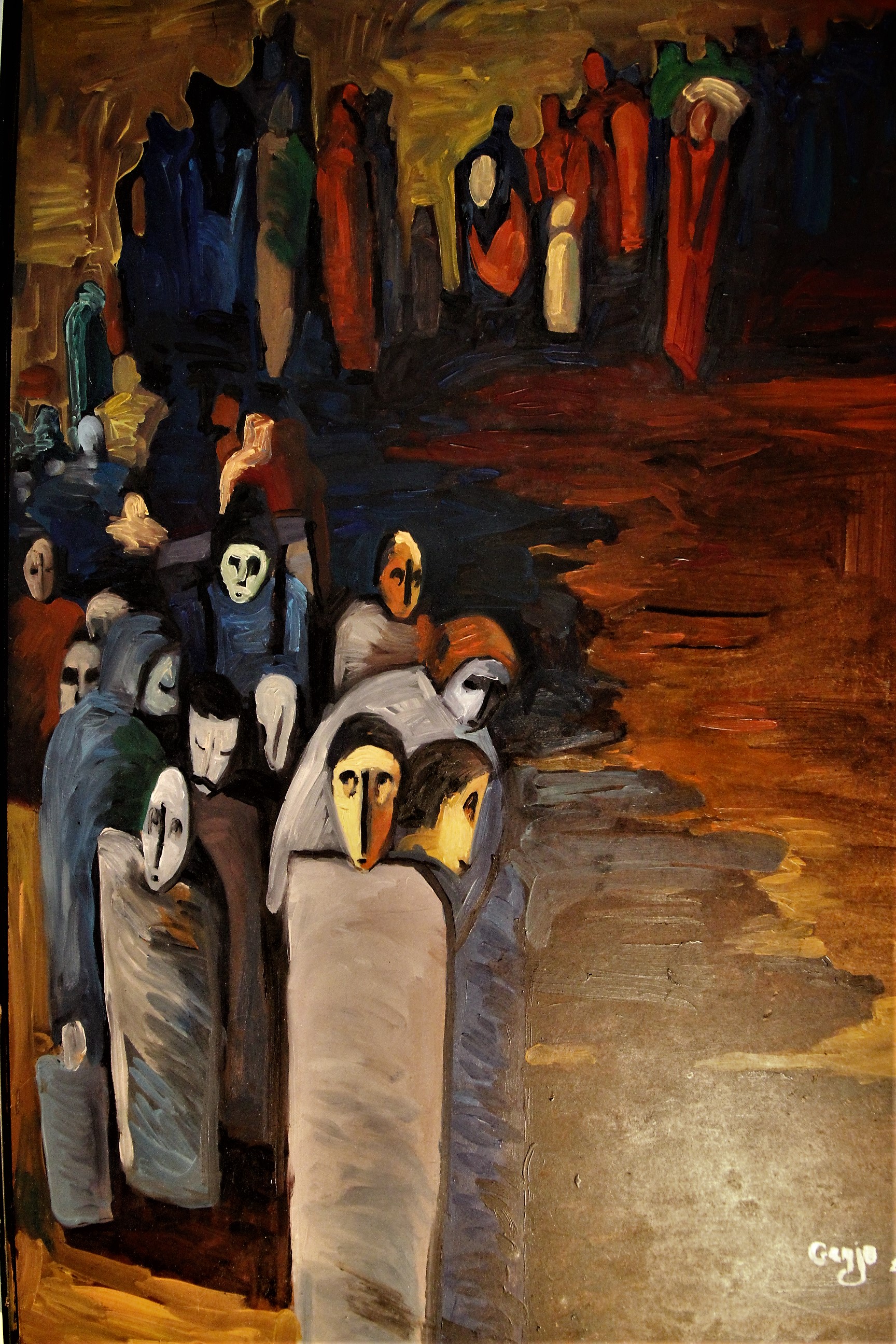 CARNET DE VOYAGES
« Âme impalpable de l'immortalité perpétuelle où se meut la pensée. Jean Canal.» 
"Le voyage ne repose pas que dans un départ physique, caractérisé par un mouvement orienté vers un endroit différent de celui où l'on se trouve, à l'instant précis, quand on ressent l'ineffable besoin de partir, mais il réside plutôt dans cette capacité intellectuelle, cette incommensurable force de l'esprit de "pouvoir" se projeter hors de là où l'on se trouve présentement. Seul cette notion métaphysique possède la prouesse d'effectuer ce déplacement dans l'espace sans pour cela mouvoir son corps. Il ne s'agit pas de transition des schèmes attribués à l'âme dans une atmosphère spirituelle, mais de la capacité d'en imaginer la réalité qui en émane ! Tous ceux qui ont entrepris des voyages matériels n'en sont qu'à moitié revenus, ayant laissé une partie d'eux-mêmes là-bas ! Le monde tel qu'il se présente est ennuyeux, les gens vidés de toute essence spirituelle et sans véritable bonté. " Jean canal.